April 11, 2014
Side Studios Partners with ChannelAdvisor
Side Studios recently partnered with ChannelAdvisor, a software solution that helps retailers connect with consumers online. The recent partnership will benefit Side Studios' current and future client base by increasing brand exposure and allowing various shopping sites like Amazon marketplace, eBay marketplace, paid search and other comparison-shopping engines to be controlled from one, easy to manage interface.
Through ChannelAdvisor's interface, which can be accessed through a standard web browser, clients can manage their product listings, stock availabity, pricing optimization, search terms, data analytics and other critical e-commerce functions across hundreds of online channels.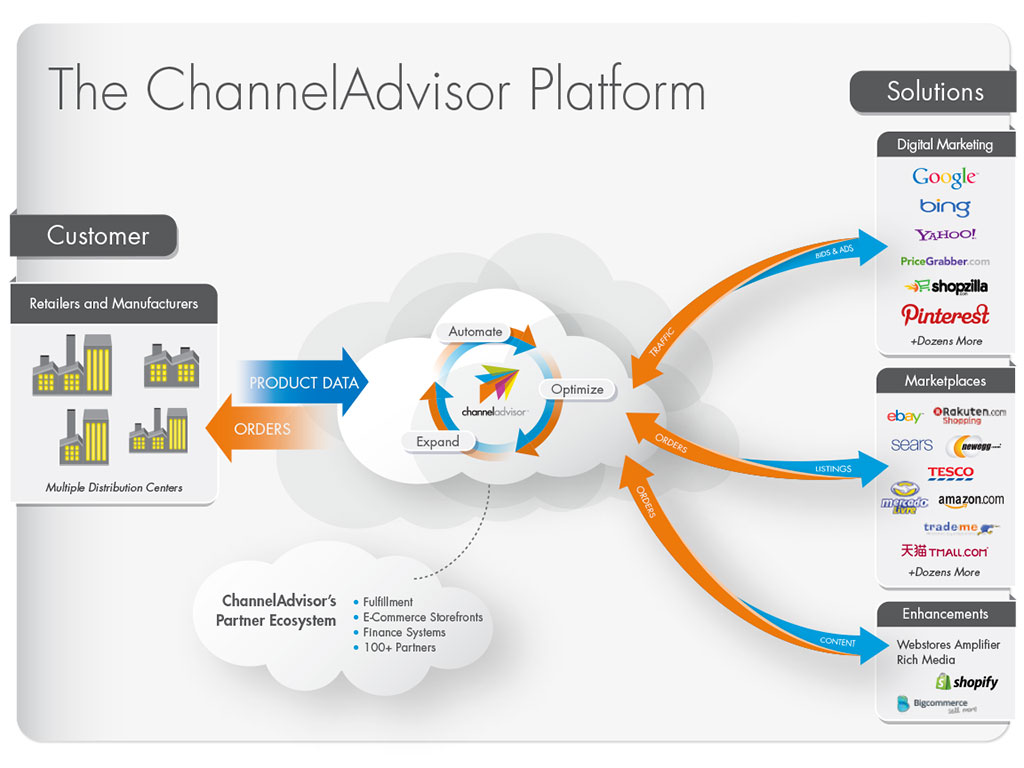 The process generally is as follows:
Retailers and manufacturers send a single product data feed to the ChannelAdvisor system.
The feed is then optimized and created into a listing, ad or content depending on which channel it is going through.
Listings get synced across marketplaces such as eBay or Amazon.
Ads get sent through digital marketing channels such as search engines, comparison-shopping websites and social media.
Orders are placed and performance information is then sent back through the ChannelAdvisor system, where results are measured and broken down to inform decisions.