Revamped and refreshed the site for this quirky cosmetics brand that better showcased their unique product collection.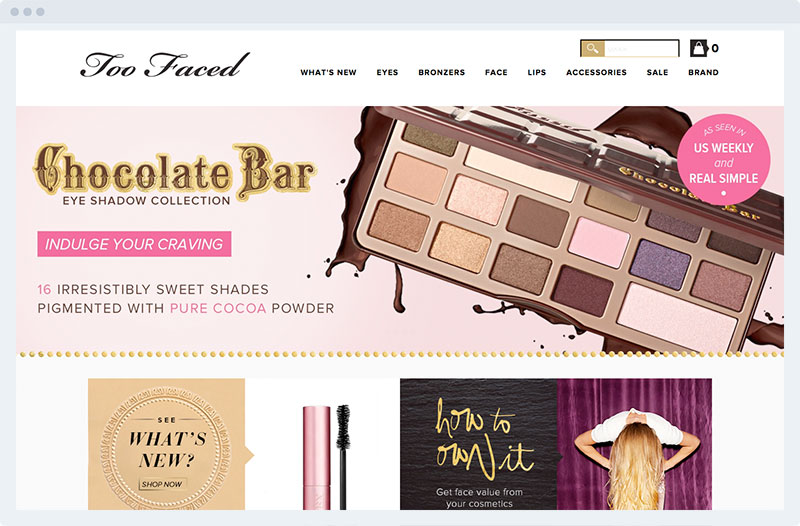 With much of their sales coming from e-commerce, Too Faced needed a new site that wouldn't crash during big sales or marketing pushes, like their old site did. They were also looking for a solution that was fully responsive and better showcased their product images.
In addition to creating a custom Content Management System (Side-CMS), Side Studios also developed several incentives unique to Too Faced, one of which was a free sample pop up promo at checkout, created through their custom E-Commerce Platform (Side-Commerce). A How-To page was also added, which included different looks with step-by-step tutorials and animated gifs, all with the ability to be managed by Too Faced themselves. If customers liked what they saw, they had the option of purchasing the products used in the looks from that page. Finally, if a product is out of stock, customers have the option of being notified when it is back in stock, adding yet another way of catering to the needs of valued Too Faced customers.
Visit Site