Balanced identity of this artistic brand with a modern site, true to the skateboard and surf culture it entails.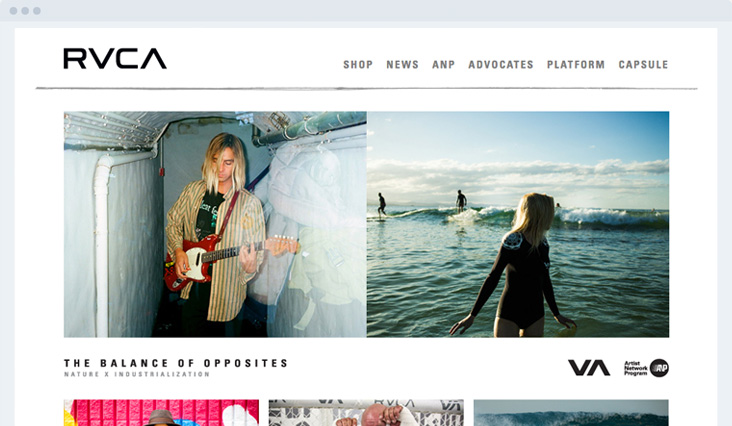 RVCA's motto is the balance of opposites and they came to Side Studios with exactly that: a lot to balance. Side Studios formed a plan that would balance the identity of RVCA's Men's/Women's retail offerings and increase exposure for their support of Surf/MMA and Art/Commerce.
A customized Content Management System (Side-CMS) and E-commerce Platform (Side-Commerce) were built, which incorporated plenty of visual elements to showcase RVCA's apparel, brand advocates and event involvement. Feeds from Instagram, featured films and the RVCA blog were also integrated, creating a multi-functional platform true to RVCA branding.
Visit Site