Unified core products for this active, skateboarding lifestyle brand with a site that can be easily accessed across their different regions.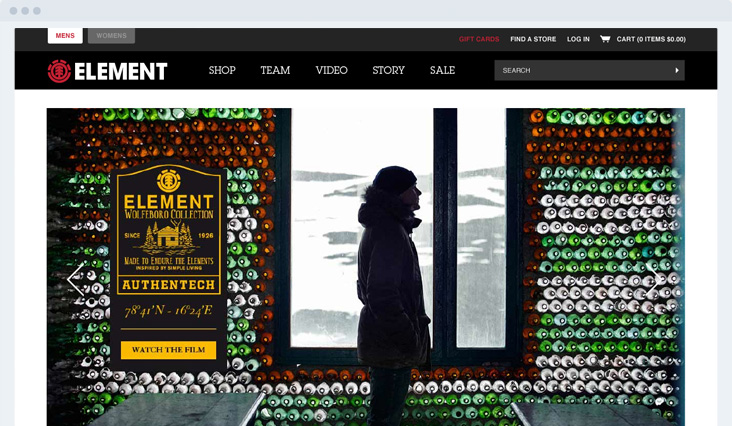 Element pursued Side Studios looking to refresh their current site and also unify their brand identity across the different regions. In response, Side Studios maintained the look and feel of the Element Men's and Women's (Eden) sites, with an intuitive, easy-to-use custom Content Management System (Side-CMS).
Side Studios designed a site that easily filtered through Element's vast product selection and made it simple for their web management team to update the site as needed. Additional elements incorporated into the site included video capabilities, an interactive blog, Instagram feed and sophisticated e-commerce capabilities (Side-Commerce) with multi-regional localization, intuitive checkout and social sharing.
Visit Site